central high clearance access container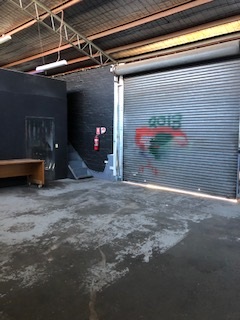 Details
Warehouse area 100.00 m2
Floor area 100.00 m2
Located in the heart of Gladesville there is a new leasing opportunity.
We have been asked by the owner to secure a long term tenany.
This 100 m2 unit have the following attributes;
approx 100 m2 floor area
Roller door access
High clearance
3 Phase poerallocated parking
great natural light.
Small mezzanine area has neen created that includes a small office with view into the warehouse.
Internal shower and bathroom
Contact Alan W for more information 0416 887 788