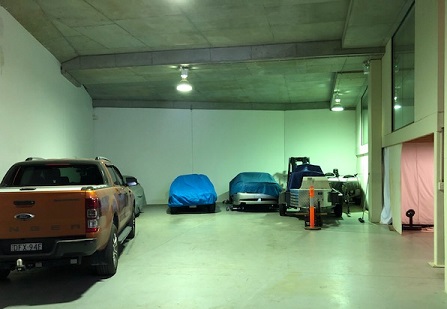 Details
Showroom area 86.00 m2
Office area 60.00 m2
Warehouse area 289.00 m2
Floor area 435.00 m2
Price
Price

$978,000.00

Annual rent

$56,550.00

Rental per m2

$130.00

Annual outgoings

$10,875.00
The property is located on Beaumont Rd, Mt Kuring Gai within a walking distance to the train station. Bus service to Hornsby available on Beaumont Rd.

Easy access to the M1 North and soon to the North Connect in Wahroonga towards the M2 and M7.

Unique in size and appearance, this warehouse boasts high clearance, light and bright office area and a large showroon that can be converted into a large meeting room or a boardroom.

With 4 car spaces and easy 20 ft container access this unique  medium size unit can be your next "home away from home".

This unit have 2 bathrooms with disabled access and kitchen area.

 


Contact Alan W for more information 0416 887 788
high clearance, light, container access, ameneties, clean , parking